A few words about us
We are dedicated advanced degree professionals
Our consultants have spent years developing their skills and knowledge in the area of understanding human behavior, motivation and change. Simply put, our focus is on people development whether it is on a company-wide or individual level. Our consultants want your company and the people who run it to realize their fullest potential.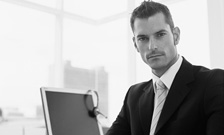 We are determined to find the best solutions for your company.
We do not have a "one-solution" approach. We customize our solutions to your specific challenges and opportunities. There is not a "one-size fits all" approach when you are trying to help an organization fully realize it's potential.
Read more
Why choose us
We assess your company, then we execute a solution.
Many consulting firms start in the right place, but leave you on your own as you implement the solution. We stay with you every step of the process from assessment, through recommendations and finally implementation.
> Individualized approach
> Partner through execution
> Advanced Degree Professionals
> Behavioral Science based methodologies
> Effective Solutions
> High Return on your Investment
Read more
Testimonials
"...From the very onset, you were quick to help me understand the issues that were concerning me and then discuss ways in which I could address them constructively.  You never lectured, and it seemed as if the solutions were developed jointly.  It was clear to me that you were extremely experienced in working with senior professionals....  The diagnostic tools and techniques you brought to bear were incredibly valuable.  The insights you helped me develop (and practice) on what leadership means in today's professional environment... have already started showing results.
.."
"...You have been invaluable in helping me to avoid culture clashes and to create the synergy that is the power of our organization.  Indeed, there is no doubt  I would have left the firm had the firm not arranged for us to work together..."
"MMC..." successfully coached several senior level teams through a difficult organizational and behavioral transition that was designed to adapt their operating approach to be more collaborative and collectively effective than in the past. The change was dictated by changing market conditions."
Performance
Getting your people to realize their potential.
It is the holy grail of creating a high-performance organization. We have the science to create an environment where your people will do their best.
Read more